She walked into the maternity unit with her husband who was no more an adult than she was.  In her arms was her 6-day-old infant with a fever, fighting to breath for the last 2 days.  She lived near Mozambique and it took almost an entire day to get to the hospital to have her baby examined.  When she went into labor at home, the decision was made to stay and not go to the hospital to have the baby.  Sometimes this choice is the only option, but often the decision is not the mothers to make at all.  Her culture dictates her husband, her mother, grandmother or even her uncle is the final decision maker for going to the hospital.
This 16-year-old mom had her baby at home and everything was fine, until it wasn't anymore.  The baby was examined and stabilized, given antibiotics, and transferred with oxygen to the central hospital for care with its 16-year old mother in the Child Legacy Hospital ambulance.  When she got to the hospital everything was done possible to help her baby, but after only 2 days her infant passed away.  She went from a pregnant teen, to a worried mother, to a grieving childless woman in a matter of days.
Her story made a huge impact on all of us and the Child Legacy Director, Jeff Rogers, asked for someone to go to her village the next week and see how she and her family were coping.  Yohanne, our anesthetist and chaplain, took his motorbike and found her at home in her village.  She said what she really wanted to do now was go back to school.
So many teen girls quit school to get married and have children, but some continue school after they marry in their teen years.  Some quit school because they are unmarried and have a baby, or their husband left them after they got pregnant. There are a number of scenarios that detail why teen girls all over Malawi leave school before they finish, but there are some amazing stories of the ones who go back to school and fight for their education.
This young woman was the catalyst for the Teen Mother (TEMO) Program at Child Legacy Hospital that launched in July 2016.  Nearly 40 pregnant teens were invited to enroll in the program which supplied each one with a hygiene kit (baby bath tub, plate, cup, bowl, spoon, soap) and will begin distributing a high protein food supplement to each mother (and then baby) until her child is at least 15 months old.  Each pregnant teen (and young mothers, since 6 have already delivered) attends her routine prenatal care at CLI Hospital, in addition to a monthly TEMO meeting where they get additional education on pregnancy, labor and delivery, and life after delivering their baby.
Complications of giving birth at a young age (teen years) are high and for some of these moms their infants will not survive into childhood. One of the goals of the program is to create a support system for teen moms to meet and create relationships with others in a similar situation.  Going back to school is heavily emphasized to all the teens, but it is not the best option for all of them.  For those who choose to go back to school, our lead nurse for the program has become a true advocate.
You might remember the teen mom that we wrote about in 10 days to save a life.  She is one of 3 girls enrolled postpartum into the program.  On a follow-up visit to her village this month, Yohanne and Pilirani, spoke with her about what she wants to do now.
She is an orphaned, unmarried, 14-year-old with a 6-month old baby, and she said she wants to go back to school, but was afraid to approach the headmaster at the nearby primary school.
So Pilirani went to the headmaster herself and advocated for Violet to be allowed to attend.  The headmaster readily agreed and even said they have had another teen mom who finished primary school with them and was allowed to leave class as needed to feed her baby.  That brave girl is now in secondary school! Since Violet is a part of the TEMO Program, CLI Hospital will provide her uniforms, school books and other supplies needed to go back to school.
I was in tears as Pilirani told me about Violet and attending school. It's a beautiful addition to a captivating story of renewal and rebirth in Christ's love.  I am so excited to see how God will continue to change lives and restore people through the TEMO Program and His workers at Child Legacy Hospital.  Our next TEMO meeting is the 20th of September and I cannot wait!
So what else has happened since our last update?
Eyes! Eyes! Eyes! Last week was the first ever Eyes of Africa Surgical Camp at Child Legacy Hospital.  We are partnering with The Sponsel Foundation out of San Antonio, Texas who has managed to send over TONS of equipment for an eye center at our hospital. A team came from the USA along with an additional eye surgeon from Ireland and Malawi.  Over 140 patients were screened and about 55 received surgery. It was an amazing and transformational week. Our hospital team really stepped up to the challenge of caring for all the additional patients. The next camp will be even better!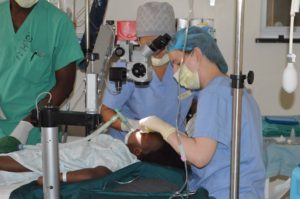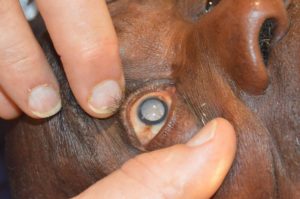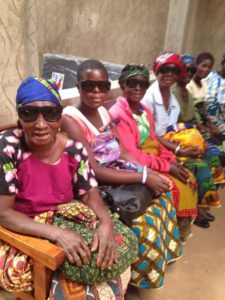 Many of you know that we have a new partner in our ministry, Christian Health Service Corps (CHSC). We encourage you to read and learn more about the organization. They will begin to partner with us along with the churches, families, and individuals that support us. We are so excited to become a part of this community of Christian healthcare professionals serving all over the globe and seeking to be a catalyst for transforming the physical and spiritual heath of the communities in which they serve. CHSC is really the only long-term missionary sending organization founded specifically to send healthcare professionals as missionaries. They will be vital in providing additional support as we serve long-term on the mission field.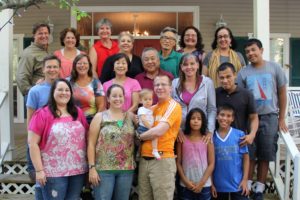 In August, right before we left to come back to Malawi, we attended the orientation for new missionaries. During the orientation, we also attended a training on Community Health Evangelism (CHE). CHE is an educational program being used in communities across the globe to transform and to create development. It is a program that is improving the lives of many both physically and spiritually across the world and was very helpful to get an introduction on how this program would be implemented in the community.  While we were at orientation, we were able to spend a lot of time with Greg and Candi Seager, who are the founders and directors of CHSC. We were so impressed with their professionalism as well as their support and encouragement that they both showed our family. After sitting down and talking to them, they felt like family, and we are thrilled to have them partner with us. CHSC will begin partnering with us as we serve in Malawi and will begin to accept ALL of our donations.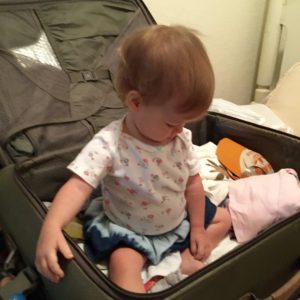 Again, we are so thankful for everyone who has supported us in the past and continues to support us monthly. Without your support, we would not be able to serve this community in rural Malawi. Through your support of us, many lives have been touched physically and spiritually, and God continues to work through us to transform lives in our community. We pray that you will continue to support us as we serve long-term on the mission field.
If you are new to our ministry, are you interested in learning more about us and how to support our ministry? Please visit our new webpage on the CHSC website http://www.healthservicecorps.org/author/brockington/ where you can read a little bit about us. The donate now button on our page will then send you to our new donation page where you can give a one-time donation or a recurring gift. The direct link to our donation page is:  https://app.mobilecause.com/vf/Brockington  We are continually praying for additional partners and financial support as we serve.
Family Update: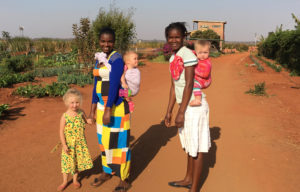 Yes, we know. You all want to know; how is Sophia? Well, Sophia is doing great and did very well with the plane flight back to Malawi. She probably likes the plane flights more than her parents. During the flights, there were several flight attendants that would want to hold her and even sometimes take her for a quick walk around the plane (Trips up to First Class). She is much more mobile and has much more personality than even a month ago.   She isn't quite walking yet although she is starting to show some interest so it won't be long. She had a little cold last week and shared it with her dad this week but otherwise the family is doing great. We have settled in after our visit to the US and enjoy family times in the evenings. Many of you are in our prayers throughout the week and we are encouraged because we know that many of you are praying for us during the week as well.
-Jared, Jenny, & Sophia
NEW Donation Site: https://app.mobilecause.com/vf/Brockington
Like and Follow us on Facebook: https://www.facebook.com/drs.brockington/