We have been in Malawi for about 6 weeks and are finally settled into our temporary apartment in Nkhoma. Praise God! While the transition has been challenging and stressful, we know that this is where God has called us, and we are grateful to be able to serve in Malawi again. It has been wonderful to run into people who we knew a couple years ago, and new people in our Nkhoma community. We have also been busy getting all our documents in order for our work to begin in the hospital.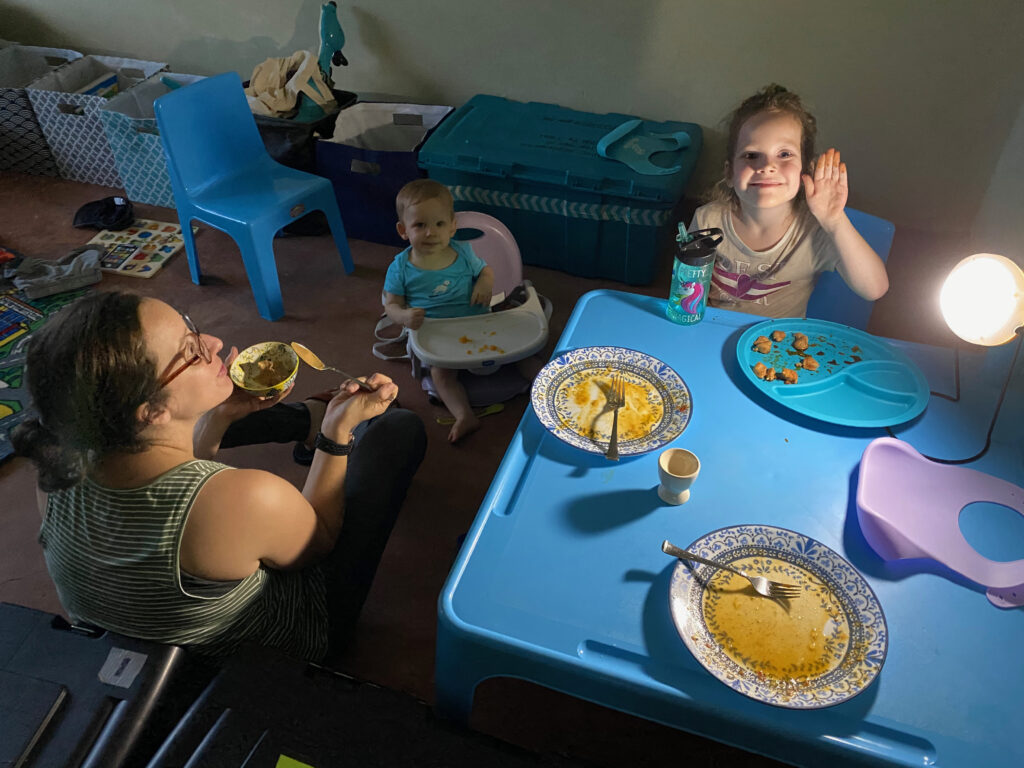 The world is in a major crisis and transformation from Covid-19, and we are in awe of all that our friends and family in the USA are enduring every day. Analyst in Africa consider our current status as the "calm before the storm." We check the news every day, waiting for the virus tsunami to hit, but amazingly, Covid has been partially contained in a large portion of the continent.
Currently, Nkhoma Mission Hospital is preparing for the pandemic. With only 17 positive infections in Malawi (Malawi Covid-19 Tracker Link: http://covid19.health.gov.mw), time is on our side at the moment. Triage procedures, supplies mobilization, and staff training are all underway. They have been doing an excellent job working with the resources we have available to prepare.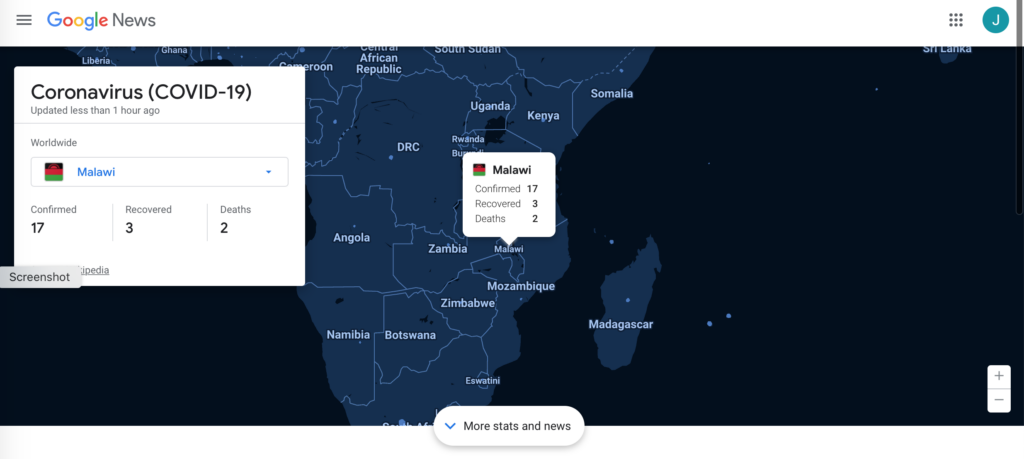 Epidemics are not a new problem in Malawi. Cholera outbreaks still occur here, and many patients are treated each and every day for HIV, TB, malaria, severe pneumonia and severe malnutrition . Many will recover here, however many will also die from very preventable and treatable conditions. (CDC Malawi Health Statistic: https://www.cdc.gov/globalhealth/countries/malawi/default.htm). It's estimated that in 2017, malaria caused 403,000 deaths in sub-saharan Africa, and 61% were children under 5-years-old. (https://www.thelancet.com/action/showPdf?pii=S0140-6736%2819%2931097-9)
Covid-19 has produced its own specific challenges in our healthcare system and culture. It would be devastating to this Nation if it spreads like it has in USA and Europe. It is a huge undertaking to prepare for Covid-19, and we are so proud our colleagues who are preparing the way forward.
When Covid-19 arrived in Africa and many nations began to close their borders, we talked a lot about whether our family would stay or go. We have considered the medical needs and risks for our family in a country with VERY limited medical resources. There are no ventilators at our hospital and fewer ventilators in the whole country of Malawi than at one large hospital in the US.
Even without the pandemic, the hospital is busy, and there is a great need in the community. Malawi has one of the lowest doctor to patient ratios in the world and one of the highest percentages of infants born prematurely in the world. After much prayers and discussion with other missionaries and each other, we are confident that Malawi is exactly where God wants us to be right now. We have been called to walk alongside our colleagues and to serve this community.
We thank God that He has also called other missionary families to stay and to continue to serve at our hospital. We look forward to caring for the physical and spiritual needs of our community during these challenging and uncertain times.
Social distancing is definitely a thing here. In the last month large gatherings (>100 people) have been banned, and our church has been canceled. However, our church has been posting kids church and worship on Facebook, similar to many churches in the USA. We have good enough internet to stream it on Sundays and were even able to join some of you for worship on Easter.
Village market days have been cancelled across the country and all mini-buses (15 passenger vans) has been limited to only 8 passengers per van. Shops have slowly been closing, and restaurants are only open for carry-out (take-away) or have closed all together.
This weekend, a 21-day nationwide "lockdown" was scheduled, similar to other countries in Africa. However, it has been delayed for at least one week. People were instructed to stay at home and travel would be banned between towns, unless you held a special permit. As of today the "lockdown" has been delayed for a week.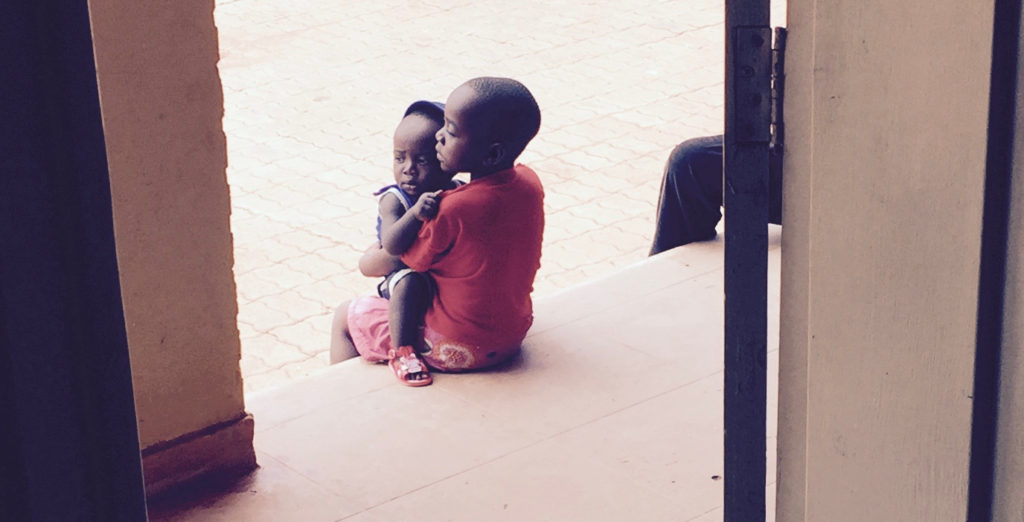 Most of the 18 million people in Malawi live hand to mouth and cultural and economic challenges associated with a lockdown are many. The safety net systems in the USA just does not exist here. It is a very fine balance between containing viral spread and a nation starving from the inside out. We praise God that most people have been harvesting their corn in the last weeks and will be able to feed their families for a while.
Pray that the eventual "lockdown" or preventative measures will be effective to contain Covid and that people will be able to still feed their families. Pray for the bodily and spiritual resilience for the people of Malawi and for all the healthcare workers in hospitals brave enough to stay and help battle this tragic disease.
Our Family & Nkhoma Community: Yikes! Transition is hard. Oliver is easily adjusting well, but Sophia continues to struggle daily with the major changes in her young life. We know her reactions are normal and appropriate for her age, but it doesn't make it any easier.
We have been blessed by another missionary family from Germany that moved here last year from Kenya. Their kids are 6 & 7 and Sophia has spent many afternoons running and playing with them in their large yard. This family has been such a blessing to our spiritual and physical health. Jenny has started running with the mom in the afternoons, and they love to feed us. Praise God for homemade German bread and coffee. We are able to discuss our worries over Covid-19 as we all live so far away from our different homelands. They can also relate to the transition from Kenya to Malawi as well. There are so many other similarities with our families; it is odd to think we come from two such different countries (USA & Germany)!
Another family has made it back from the USA, and after a 2-week home quarantine, we are able to spend time together and plan for our kids upcoming year of homeschool with a shared teacher.
A new Brockington in the family: We got a PUPPY! Her name is Makini (named after a character in Sophia's favorite cartoon, Lion Guard) which means to pay attention/concentrate in Swahili. This is very appropriate for her determined personality. She was brought to the Lilongwe SPCA by police when she was a few weeks old. She was being illegally sold on the side of the road. Makini is now about 4 months old and a sweet pup. Oliver started making clicking sounds to call her over to him and says "gd grl" which we assume is mimicking the way we give her praise by saying "good girl." It is the cutest thing we have even seen him do…so far.
Home Renovations: Our home renovations began last week, and we hope to be working in the hospital by early May. Many of you have seen the before photos of the old mission home we are rehabilitating…it is quite a project. There was much more damage to the roof and ceilings discovered during the initial evaluation, which will need to be completely replaced.
After a full assessment of the project it will cost nearly $20,000 more than we anticipated and fundraised. This is a major source of worry for us as we move forward especially since so many in the USA are suffering with significant financial hardship as well.
However, rehabilitating this house is the best option for our family long-term. It will become the safe and secure home we need in order to serve here. Pray that God will make a way. Also, please pray about making a one-time donation to help us cover the deficit. You can go to: http://thedrsbrockington.org/partner-with-us/ and learn how to make a donation online or by check.
Thank you for all your prayers and continued financial support during this time. We also spend time praying for our friends and family in the USA and all the healthcare professionals we know and trained with who are facing huge challenges with Covid-19.
We know many have been affected financially over the past couple of months, and you are in our prayers daily. We have been reading Psalms 46 this week and want to leave you with the first three verses. We thank God that He remains our refuge and strength during these challenging and uncertain times. He will always be here, no matter our fears or obstacles we face.
"God is our refuge and strength, an ever-present help in trouble. Therefore, we will not fear, though the earth give way and the mountains fall into the heart of the sea, though its waters roar and foam and the mountains quake with their surging." Psalm 46: 1-3.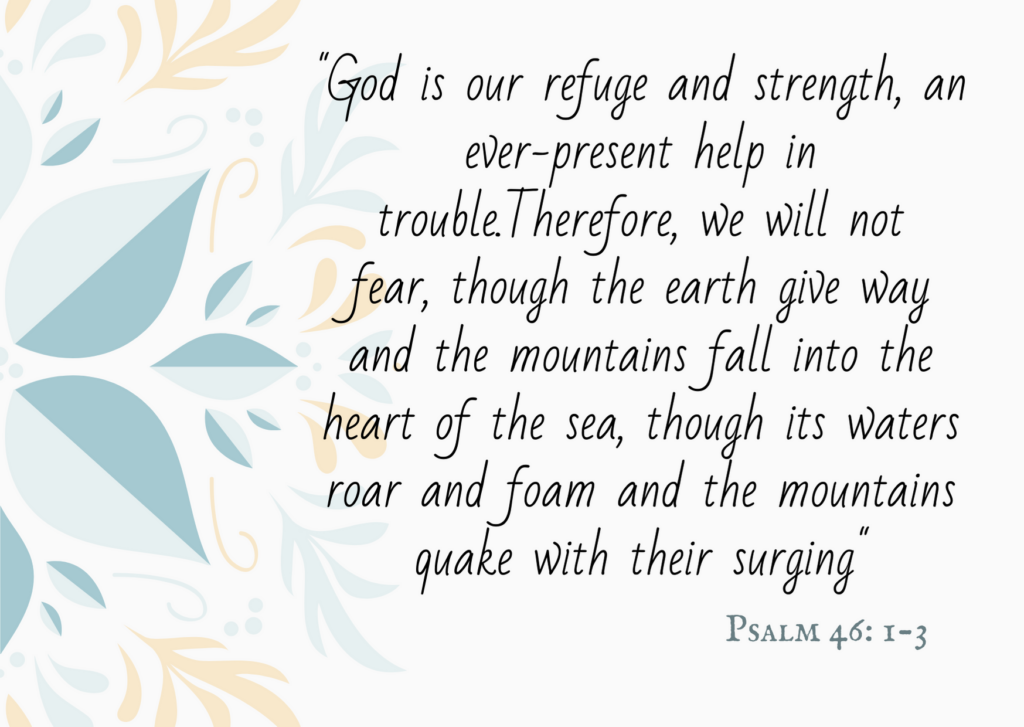 Continue to keep our family in your prayers as we serve in Malawi and prepare for Covid-19. If you want to start giving a monthly donation or one time gift to our ministry go to: http://thedrsbrockington.org/partner-with-us/ and learn more.