Happy Holidays to everyone back in the US!  The last couple of weeks have flown by, and we can't believe it's only a couple weeks till Christmas.  Of course, it's going to feel really different this year being away from family and friends.  Another thing that is a bit off this year is the weather; it is so hot!  Now, we have had a few hot Christmases in Houston, but not quite like this.  We are all praying for the rains to come and kill some of the heat.  We are so thankful that it rained a little bit today which helped to cool things off a bit.  Of course in a couple months we will probably be asking for the rain to stop because of all the mosquitoes but at least for now the heat is much worse.    Most of the expats we know are going back to the US for the holidays, but we are excited to have a friend (from Houston) coming to Malawi.  She is working for the Peace Core in Zambia and has definitely earned some time off for Christmas.   It will be great to have a couple days away from work and have some fun with a friend.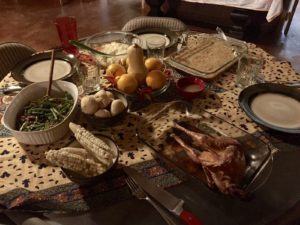 Thanksgiving was definitely different this year.  It was fun watching the blank stares and confused expressions as you tried to explain Thanksgiving, the pilgrims, and turkey.  Then of course, you throw in American football and no one here really understands the American Thanksgiving.  Not much of it really appealed to them.  However, even though we worked on Thanksgiving, we were glad to be working in the same hospital together and to be able to spend time with Sophia when we got home.
We got together with our friends Araceli & Luke (except Luke was sick in bed), here at the project and had a great Thanksgiving meal.  Instead of turkey, we had chicken.  Turkey's are not easy to find in Malawi, but if you can find one, they are expensive and usually not very plump.  We made Jared's Granny's dressing recipe.  We also had sides of mashed potatoes, green beans, and sweet potato rolls.  Unfortunately sweet potatoes are not in season right now, so we have c
assava rolls instead, but they were still good.  To top it off, we even had some pumpkin and pecan pie.  Of course, there were some ingredients that we couldn't really find here, so some things tasted a bit different but overall it was a great Thanksgiving meal.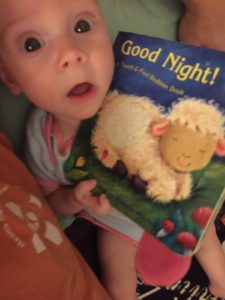 Sophia is doing great here in Malawi.  Of all of us, Sophia is probably the one that is adjusting and transitioning the best. She continues to be quite petite but is growing and more of her personality is coming out everyday.   She has started to become much more vocal over the past month and now over the past 1-
2 weeks has started squealing and shrieking.  She smiles and laughs and thinks these are the best sounds ever.  She continues to stay healthy and we are thankful that she has adjusted well.  We both look forward to coming home from work and spending time with her in the evenings as a family.   She has really been a blessing and has even helped us a lot during this transitional period.
The hospital is preparing for "malaria season" (January-March/April) as we try to rearrange and make sure we have enough staff and clinic rooms once the rains come in full force.  Last year during malara season, the clinic was seeing over 300-400 patients a day!  Right now the occasional showers are not enough for the mosquitoes to be a huge problem, but in a few weeks, the rains will fill the rivers and creek beds, and we will start seeing huge amounts of patients with malaria.  It has rained a couple of times over the past 3-4 weeks and we have already started to see an increase in malaria, including several very sick little children who needed to be transported in our ambulance to a nearby hospital with a pediatric ward.  Several of these children who were transported either needed a blood transfusion from severe anemia or had cerebral malaria. This is a complication of malaria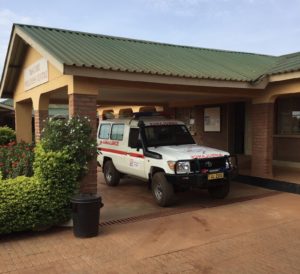 where the brain swells leading to seizures or coma and it can be very difficult to manage.   We are grateful to have an ambulance, which allows us to provide critical treatments including oxygen on the way to the referral hospital.  Most ambulances in Malawi are not really what the average American would think of as an ambulance.  They are actually just SUVs or closed-bed pick up trucks that are used to move patients but do not have any supplies or equipment to provide emergency management during transport.  We also have a great team of nurses, clinicians, and a nurse anesthetist which means our very sick patients can be transported with a skilled provider who has not only the tools but the training and dedication to manage these critical patients.
Oh my, CLI Hospital Maternity Ward has been plenty busy!   We have now had over 60 infants born at the hospital.  While there have been challenges along the way, our team continues to work hard and has risen to meet those challenges as well as provide excellent care to all the women and infants admitted to our maternity ward.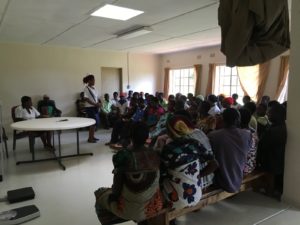 In the last month, we have had at least 7 infants that have required resuscitation and our team has done great work giving the proper management to stabilize the newborn and then transport them in our ambulance to Kamuzu Central Hospital in Lilongwe.  Honestly, all of these infants would have not survived if they had been born in their village with the help of a traditional birth attendant.  Likely, they would not have survived if they were born in another rural community hospital in the area.   All of the moms and dads have been very grateful that now there is a hospital in this rural setting where they can safely deliver their baby and stay in a clean ward filled with trained staff that works really hard to care for them day and night.
Actually last night, as we were finishing this blog and going to publish it,  Jared was called over to the maternity ward to help resuscitate an infant who was born about 3 months early and only weighed about 2.1 lbs.  The team was able to work together and transfer the infant in our ambulance to the central hospital in Lilongwe to a neonatal special care nursery.  The team worked great together to give this infant a chance at life.  We are all praying the baby will do well over the coming weeks, however we have also aware of the difficult reality of caring for such small infants in Malawi.
So many rural health facilities try to function through many hours of each day without power, or power that is erratic and unpredictably available.  Since CLI is located off the national electricity grid and depends completely on our renewable energy sources, using both wind and solar, we can continuously provide uninterrupted care to our patients.   It might sound very minor at first but it's actually huge.  In order to provide quality care in our healthcare facility, power is essential for running things like our lights overnight, supplemental oxygen concentrators and the infant warmer.
Though being doctors is our job, being Christian doctors is our calling.  The other day a woman came to the Maternity Ward to deliver her baby and she said that originally she was going to deliver in her village, but she changed her mind because she learned that there are Christian doctors and nurses at Child Legacy Hospital. Twice a week she would pass by the hospital and could hear the clinic staff and patients singing at one of the lunchtime devotionals.  Many others are now coming because women who delivered at the hospital are telling other people in their villages about CLI and great care they have received from a healthcare team who loves God.
God is being glorified and will continue to be as He continues to use all those who work at CLI to serve and love the community.  We are thankful to belong to a group of people who love God and the community in which we serve.  As we continue to receive more supplies and equipment for the Outpatient Department (clinic), Operating Theatre (operating rooms), and Maternity Ward, we will be able to expand the services that we offer our patients and we look forward to working with our team here to see how we can best serve the community as we expand and grow.
As many of you know, over the past two months we have been trying to raise additional funds to help support us as we serve in Malawi.  We are supported 100% by donors from the US and without your support we would not be able to serve in Malawi.  Two months ago, we increased our family budget factoring in the addition of our baby girl Sophia, as well as having a better understanding of expenses since living in Malawi for a number of months. We wanted to give you an update on our progress and to ask for your continued prayers and support.
Previous Monthly Giving Total (as of Oct 1st):    $3720
Current Monthly Giving Total (as of Dec 1st):  $3845
So we added only $125 a month to our recurring monthly giving total over last two months.
Goal for Monthly Giving:  $4688/month
Additional amount needed to fund raise per month:  $843/month
One-time gifts given since Oct 1st:  $7,310
Goal for One-time gifts for 2016:  $16,950
Amount still needed for one-time expenses in 2016:  $9,640
While we have raised some additional support over the past two months, we still have additional needs. Specifically, we need to find people who will commit to support us on a monthly basis.
Here's what we need you to do for us:  
1st: Please pray for us today and the community in which God has called us to serve. Also, pray for the hospital staff and the rest of the CLI team.
2nd: If you can, help by giving a one-time gift or by committing to give monthly.
100% of your donation will go directly to help with our monthly and annual expenses.
Many of you who already financially support us have given an additional gift and we thank God for your generosity.
3rd: We need your help to recruit other spiritual and financial supporters.  Please share our story at your church, with friends, family, co-workers, or even strangers.  Please talk to at least 5 people this week about what God is doing through CLI, the Brockingtons and our need of more financial support to continue to serve in Malawi.  It is difficult to recruit additional supporters when we are in Malawi but we believe that with God and with your help that this can be done.
Finally, please continue to pray for us and that God will be glorified and that Malawians that don't know Him will come to know Him through our service.
We hope everyone has a good Holiday and

Merry

 

Christmas

!
–Jared, Jenny, and Sophia