Is it possible that we are finally finding a normal routine here in Malawi?  Jared and I have begun to see a pattern to patient volume: heavy on Mondays, light on Wednesdays (market day in Msundwe), and then heavy again on Friday mornings.  The past three weeks have continued in this very busy pattern, especially with children under 5.  One day we had to transport about 10 children to the hospital, mostly due to complications of Malaria.  There were a couple days last week where Jared did not sit down to see clinic patients but was very busy stabilizing and treating the very sick children that needed to be transported to the nearest hospital.  Since finishing our "orientation" at Kamuzu Central Hospital, we feel much more comfortable and confident in practicing medicine in our own clinic.  This was one of my biggest concerns in switching from U.S. medicine to practicing tropical medicine.  Trust me, there are still patients that come through the door that I stare at open mouthed because I have never seen anything like it before in my life and that is when I call over one of the clinical officers and get a 2nd opinion.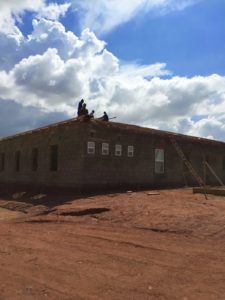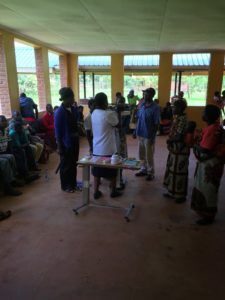 We are both so glad to be back at Child Legacy and serving in the clinic.  It is a much different atmosphere than Kamuzu Central Hospital and we are beginning to truly feel a part of this wonderful family and team.  We look forward to Tuesday and Thursday mornings when we get to come together as a clinic and have devotional time.  It is amazing to be part of a team that loves God and their community so much.  Future medical expansion is starting to take shape on the grounds of Child Legacy Hospital.  The 48-bed female ward was roofed a couple of months ago and the inside is starting look like the excellent medical facility it will become.  Also, the concrete slab looks all ready for the Labor & Delivery Unit to sprout up in no time.  Jared and I are so excited for everything that is coming next for the community we serve.
A few weeks ago we finally had the chance to see more the Malawi.  We took a road trip from Msundwe (where we live) to Blantyre (in southern Malawi).  The main purpose of the trip was to visit two hospitals where we were considering having our baby in July.
The trip down was beautiful with winding roads, mountains and speed traps.  Jared actually got the first speeding ticket of his life on the drive there, going 69 km/hr in a 50km/hr zone.  Luckily speeding tickets and other traffic violations in Malawi are not put on your permanent record, and because we were with our friends from Malawi they were able to negotiate down the fine from the standard 5000 MK (Malawi Kwacha) to only 3000 MK.    (NOTE:   USD $1  ~  450 MK)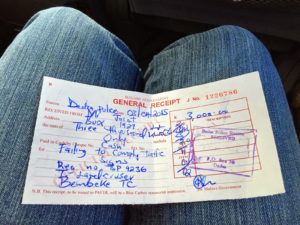 One of the coolest parts of the drive was driving along the Mozambique border.   There is one town that actually has a Malawi Police Station and flag on one side of the road and Mozambique Police Station and flag on the other side.  It was so weird because normally there is a lot of security around border crossings especially into Zambia.  I guess it is not a big deal if you come to and from Mozambique though.
After living in Central Malawi and spending almost all of our time in Msundwe and in Lilongwe, I did not realize the other parts of Malawi look completely different.  The mountains were especially amazing.  Anyone who has lived in Colorado probably wouldn't call them mountains, and they are no Mt. Kilimanjaro, but I was still in awe of their size and beauty.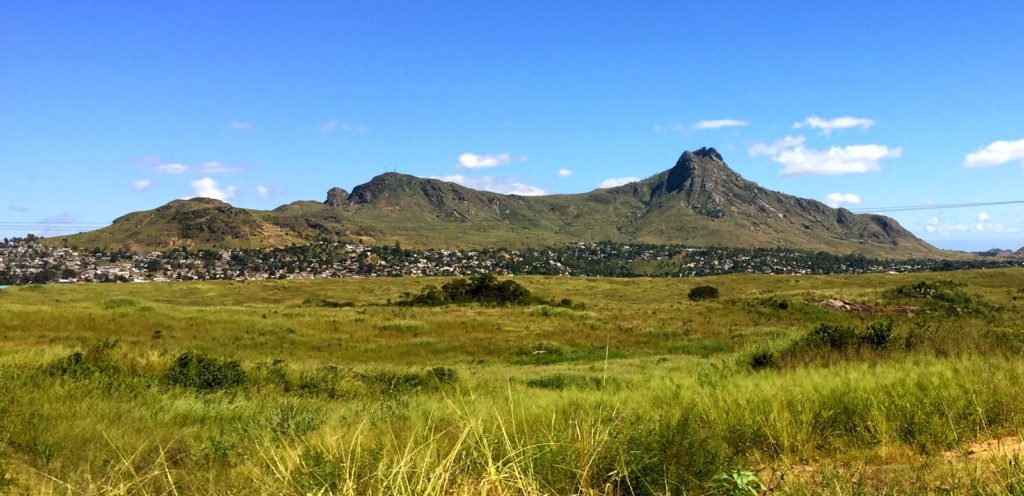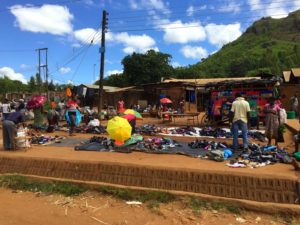 It was really good to see Mwaiwathu Hospital, which is considered the best private hospital in the country.  The facility was very clean, well organized, well staffed and had some advanced technology including the only neonatal ventilator in Malawi.  Unfortunately, when we asked about availability of blood in case of an emergency complication and there was no guarantee that there would be any available immediately or how long it would take to obtain blood from the MBTS (Malawi Blood Transfusion Service).  This was a deal breaker for us and we have decided to go back to the United States to have our baby.
The choice was harder than you might think.  We knew it would mean additional time away from the life and ministry we have been trying so hard to build here in Malawi.  In the end, we put it into this context and it made the choice simpler:  If we have the baby in Malawi and something horrible happened to the baby or me, we would never forgive ourselves.  If we go back to the United States and there is a bad medical outcome, then we know that we gave our baby the best chance at survival as possible.  In 2 years, no one will remember that we spent an extra 2 months away from Malawi.  So the plan is to fly back to the United States on June 8th.
Lots of people had an opinion on whether we should deliver here or in the United States and luckily no one really told us their opinion until after we made our decision.  This left lots of friends and family members squirming for the last few months, but we really appreciate the time and space everyone gave us to make the choice as a couple and parents.
On the way back to Msundwe, we stayed overnight in Liwonde, Malawi and drove through the national park with a guide.  This is probably the most tourist-like thing we have done since moving here, but it was really worth it.  Liwonde itself is not much to look at, the town is pretty similar to lots of other Malawi Townships set away from the big cities, but it has the Liwonde National Park and it sits along the Shire River.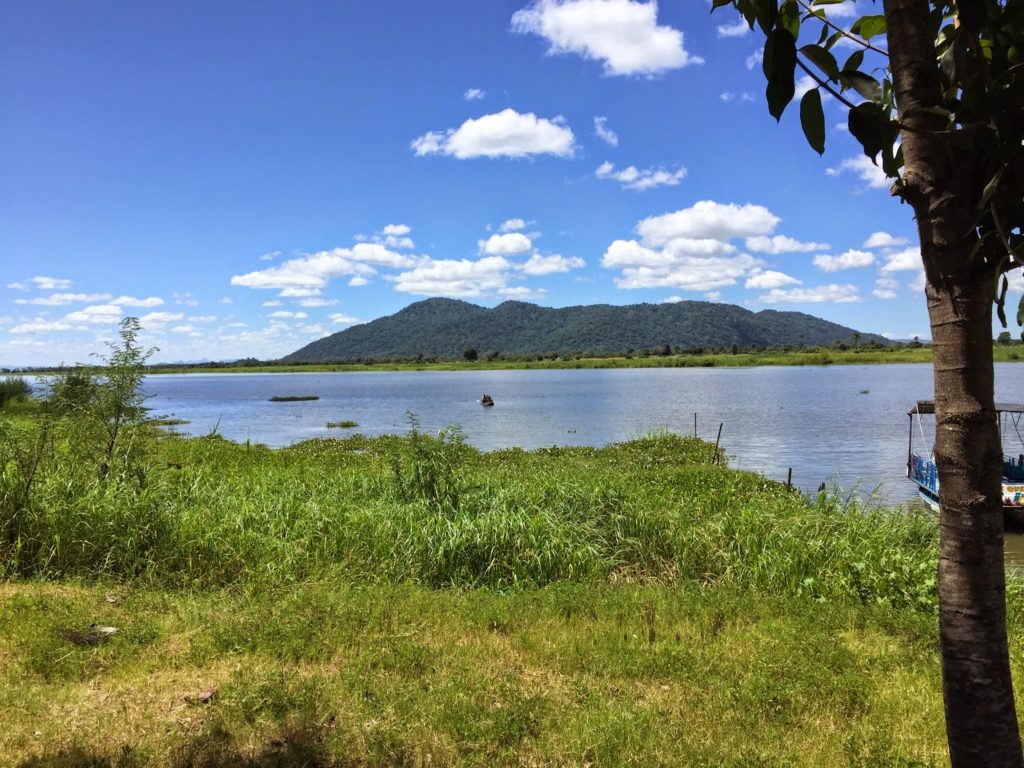 A game drive is like a safari for locals.  It was only 7000 MK for Jared, our friend and myself to drive our own vehicle (luckily for us our SUV is a beast and can handle really bad roads).  It was only another 3000 MK to have one of the National Park Guides (rifle and all) ride in our car and show us around.  Sadly, because of the heavy rains this year, the road in the park was rough and most the animals were staying further away from the expanded riverbank.  The park has something like 2000 elephants and we got to see a small female and her TWO babies!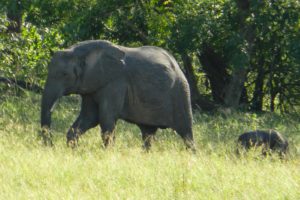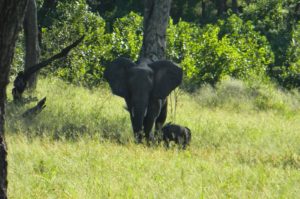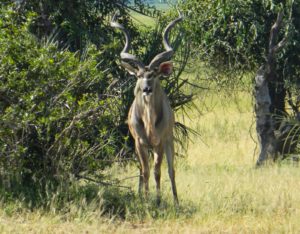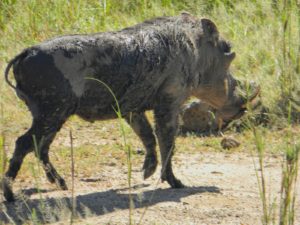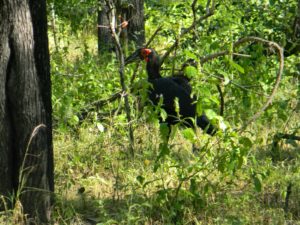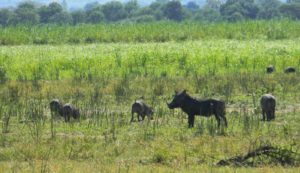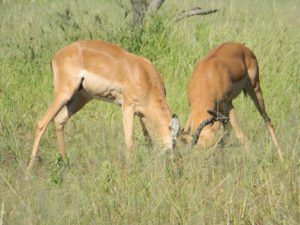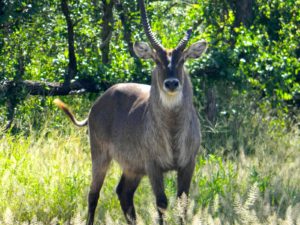 Last weekend Child Legacy held its 1st "Football Bonanza" in a village near the clinic.  The entire thing was designed as a youth outreach event and centered around a football (soccer) game for the guys and a netball (not basketball) game for the ladies.  The teens that participate in the Youth Friendly Services at the Child Legacy teamed off against Child Legacy clinic staff, agriculture and construction staff, housekeepers, gardeners, and maintenance staff.
The clinic staff set out to train for the week before the big match and there was definitely more than one guy limping around after a "hard" practice.  I think it reminded them all of their actual age and that none of them are 16 anymore!  The day of the Bonanza was something I have never experienced before, anywhere.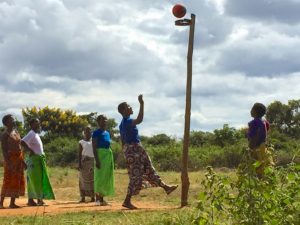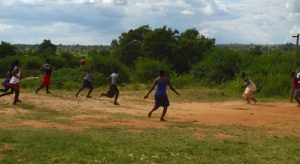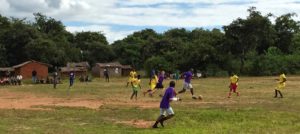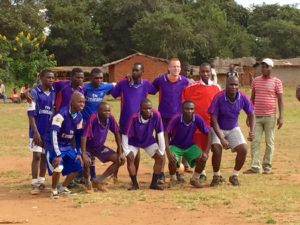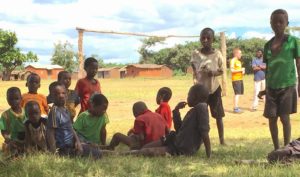 When we first arrived, Jared and I were the only non-africans (this is not uncommon for as at any given time) and the ladies that clean the guest houses called me over to sit with them while they all waited to get changed and start warming up for their netball game.  So I happily walked over and plopped down in the grass with them while Jared when over to talk with the guys on his football team.  It was a simple gesture from these women, but it meant so much for me to be folded into their group.  It even made it easier when all the little kids started shifting closer and staring straight at me even though I know I am not the first white woman they have seen.
The event opened in prayer and there was explanation of the Youth Friendly and other services Child Legacy offers.  HIV testing and counseling was offered throughout the day and at halftime the guys were tied 0 – 0 and the Child Legacy ladies were loosing to the teen girls.  The halftime entertainment included a motivational speech to the youth by a couple of clinic staff and a song with dance choreographed by the teens.
The intense netball game ended in a win for the teen girls and the football game went into overtime and then penalty kicks.  Eventually the Child Legacy Team won during penalty kicks, but we all had to admit that the teens out ran and out played them the entire game.  If the old men didn't have so many subs, I think the game would have ended sooner.   By the end of the day there had to be at least 400 people there and I hope we make this an annual event.  It was an amazing day of outreach and building relationships with the people in the community.
The efforts and resources put into this event is what makes Child Legacy and its mission so different from other health centers and even other non-profits.  Its about Malawians reaching out to other Malawians and by God's mercy Jared and I get to be apart of it all.
Please continue to pray for all 3 of us and our ministry of service here in Malawi.
-Jenny & Jared